Posted By: "Kim"ball
G Position! -

03/31/10

06:36 PM
Today I was practicing using the kids Afred book. I started working on the G Position. I finally got the C position notes down, now I have to learn some new ones! LOL
After about 30 minutes of playing the one song that starts off the lesson in G, I decided to play around in the Adult book from Alfred. That is where I got confused! LOL The adult book has a different position for G.
I took a pic of the 2 books with the kid book on top of the adult book. Kid book has blue writing!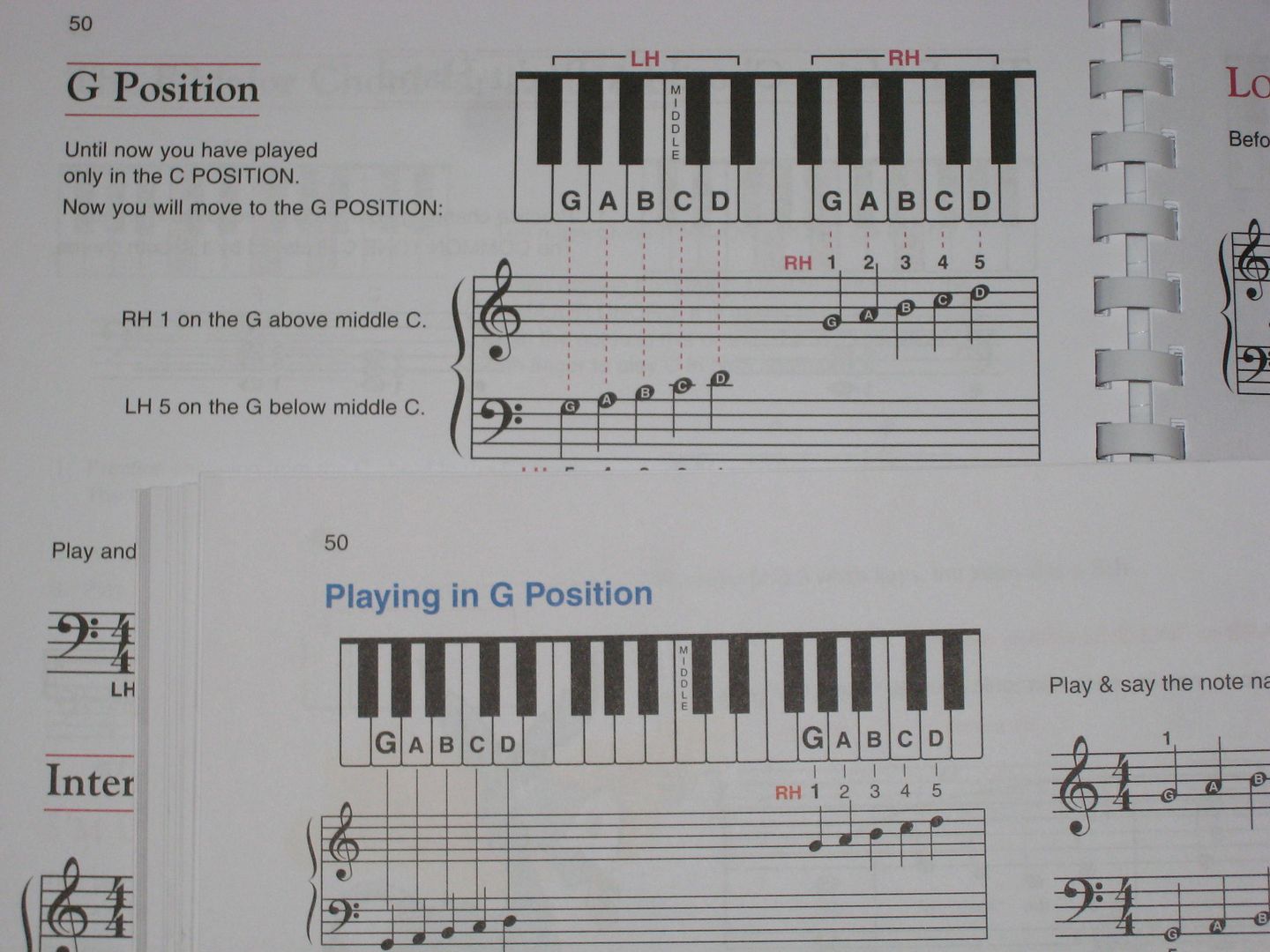 My question is, are there more then one C or G or F or ect. positions? It is confusing that the books show the hands in different places for the same name position!
I'm confused!