Posted By: "Kim"ball
Turn the Page! -

03/25/10

12:14 AM
Today I got a really good practice in!! I was able to actually go to another lesson (page). It involves having to push down two keys at the same time! Can't recall what it is called now that I am away from the book! LOL I was able to play it fairly good for just learning it today!! I even set up my spare computer on the Piano to help with my lessons!! Now I can loop the song I am trying to learn so I can play it along with the CD!!!
I want to share the book I am using! I know it is not for adults but I figured I should start from scratch! LOL Figured if it was good for a kid, I should be able to do it to! LOL
Here is what I was playing today!!
And finally my new set up!!! I have the computer on a cardboard box for now, until I can find a good looking board to put it on or maybe just buy a laptop stand! That way no heat will get to the top of the Piano!! I am so picky with it! LOL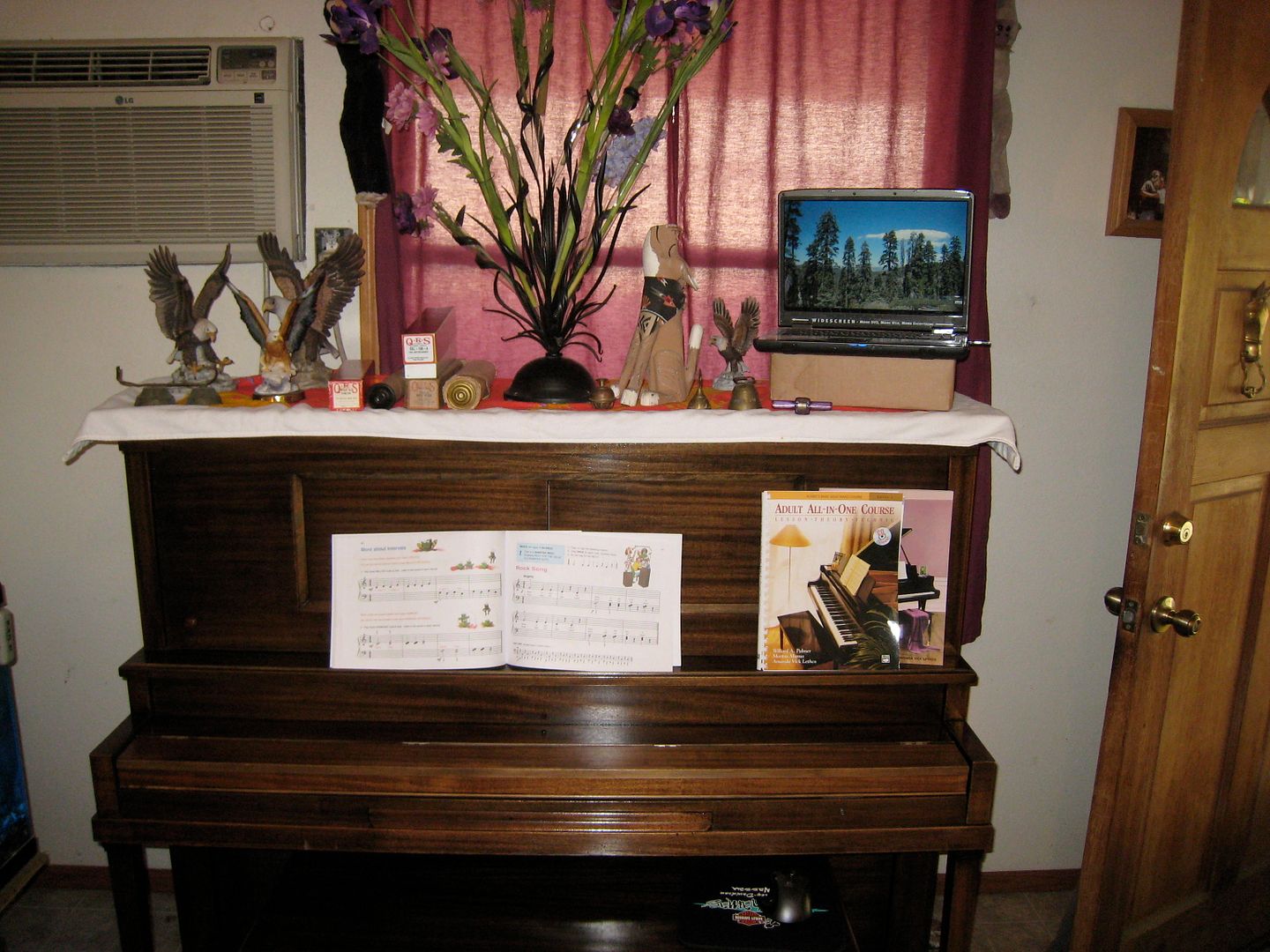 Now if I can find a place for all those eagles, I would put my Bongo drum and cow bell on top of the piano, and place my guitar beside it! I think it would look so cool to have all the instruments displayed!! No, I can't play any of them, well, maybe the cow bell! LOL
I know this is probably elementary to most of you, but I am pretty stoked that I was able to play along with the cd with very minimal mistakes!!!