Posted By: eweiss
Piano playing YouTube stars draw crowd -

02/27/10

04:10 AM
It's not unusual to hear the sounds of the grand piano filling the rotunda of Rochester, Minnesota's Gonda Building.
Visitors are known to tickle the ivories as they walk by.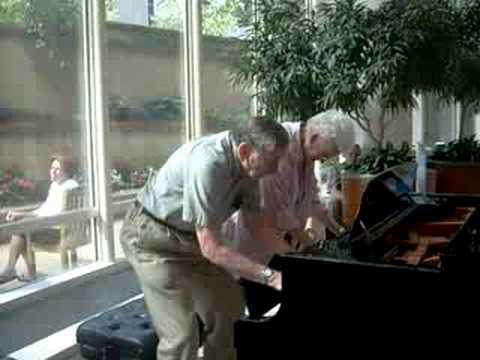 On Wednesday the rotunda was packed with hundreds of people eager to see a performance from a couple that has become a YouTube sensation.
91-year-old Marlow and 85-year-old Fran Cowan have been playing together for nearly 63 years.
They first performed at the Gonda Building during a visit in the fall of 2008...
Visit
http://www.nbc-2.com/Global/story.asp?S=12049829
to read the rest of the story.