Posted By: lilylady
Long Island Piano Passions part 2 -

04/14/08

11:29 AM
Lee, LJC, lives not too far from Dan, CC2&Cl's home on Long Island.
I had remembered his posts about owning a Hamburg Steinway Concert Grand and had never seen/heard one before. LJC graciously invited the New England pianists to stop on by and give it a whirl before heading back north.
Ooooh!
"Let me at it"!!!
So early on Sunday morn, Terrytunes, John Citron and I, Lilylady, showed up on his doorstep, bagels in hand.
OMG, he has a large enclosed music room with its piano friendly environment seen behind french doors. We entered. And there it was, this long curvacious elegant Concert Grand from Germany, which was tuned two days before and awaiting our fingers.
It just may be the very one that you see in this article owned by Istomin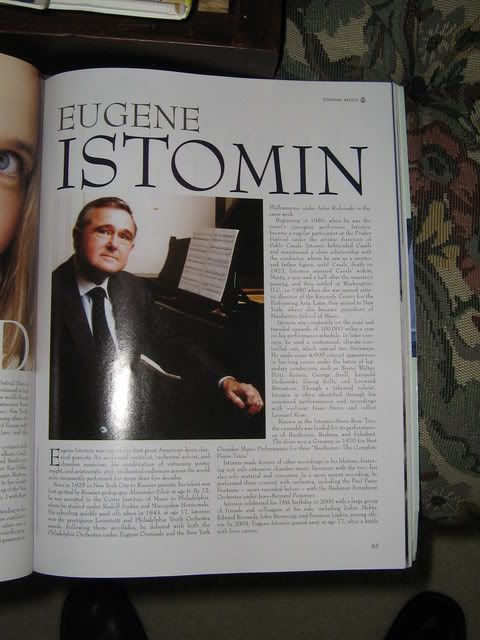 It didn't take long for us to 'take our turn' at it! It just sang! Very clear yet beautifully rich tone. And the touch was perfect. Just enough resistance to allow great control.
TT playing a fitting 'As Time Goes By'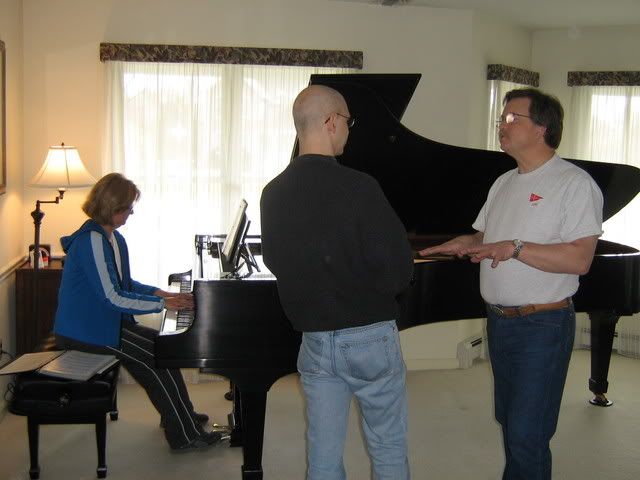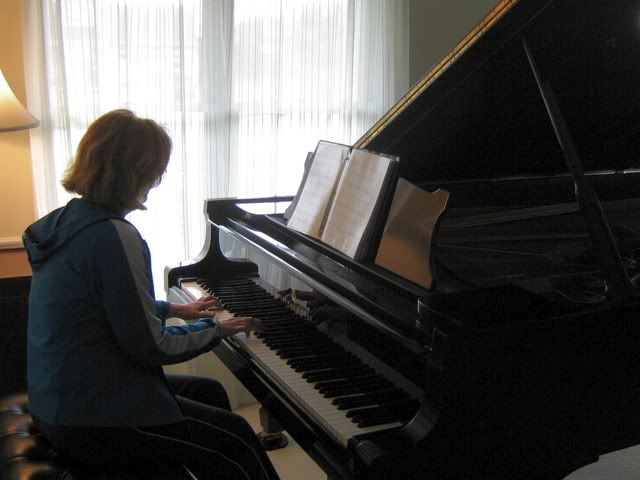 LJC showing what a treble bell is to TT (and explaining it to us)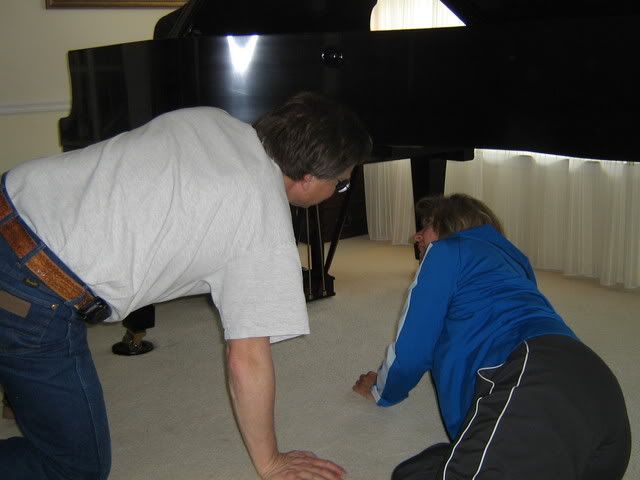 Lee seen from the tail end! Did I mention he likes Rachmaninoff?
and I think I know what my next piece is going to be!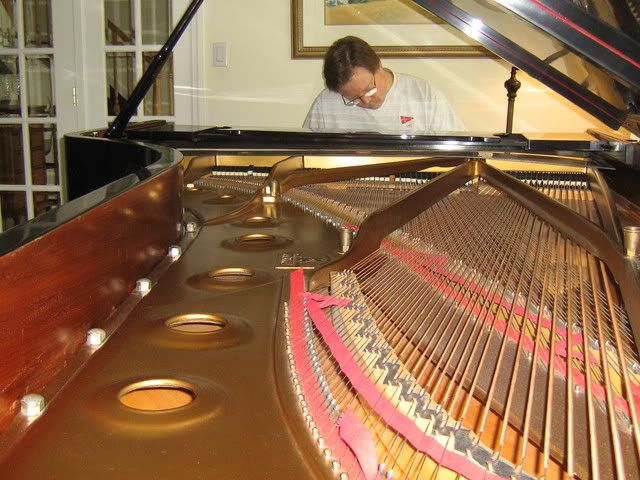 John and I timed each other's turns as we each wanted to play more and more and more! And that trip home was going to be so long and none of us wanted our L I party to end!!!
But alas, the ferry's whistle was about to blow so with one last group pic with Lee, and hugs of thanks, we headed home, happy to have played such wonderful pianos over the weekend.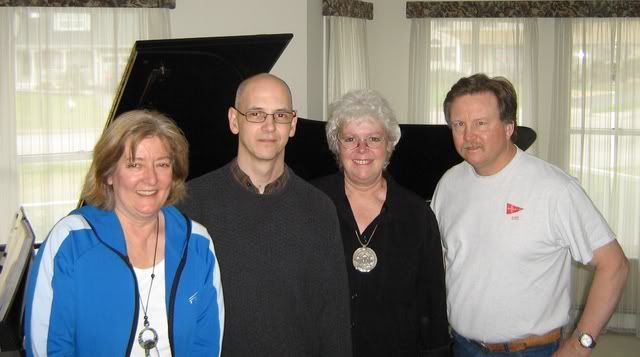 Thank you Lee. That was very special!
And again, our thanks to Dan for inviting us to enjoy your pianos and chance to meet with some wonderful people in the piano world!
Long Island Piano Passion Part 1 is here:
http://www.pianoworld.com/ubb/ubb/ultimatebb.php?/topic/1/21940.html