Posted By: Rich Galassini
Just got back from Vienna... and boy are my arms tired! -

06/29/08

05:54 PM
I was there the last week of a month's stay by Kurt Weissman, our head rebuilder.
What a spectacular place to visit. I thought I knew music history, but.... to walk where Mozart walked, to see what Brahms saw, to drink coffee at a cafe where Liszt hung out... this was awesome!!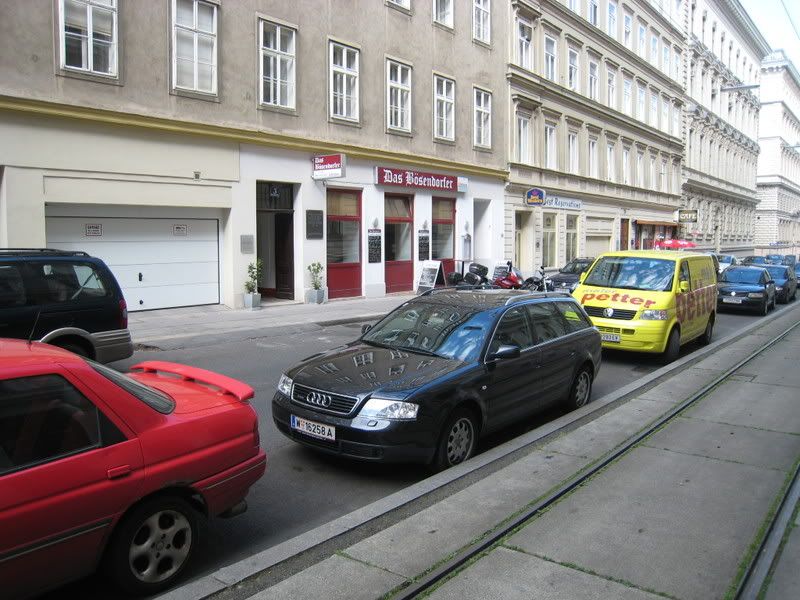 Das Bosendorfer cafe is on Bosendorferstrasse. This is a cute little sandwich shop where you can get coffee or a beer or a glass of wine. It is not affiliated with the piano in any way, except that it is on the street named for the instrument. I wanted to eat here, but simply did not have time.
Just in case you thought I was teasing you, there IS a Bosendorferstrasse.
The Musikverein is Austria's version of Carnegie Hall. Musicians and ensembles from the world over perform here today, as did Johann Strauss and Liszt.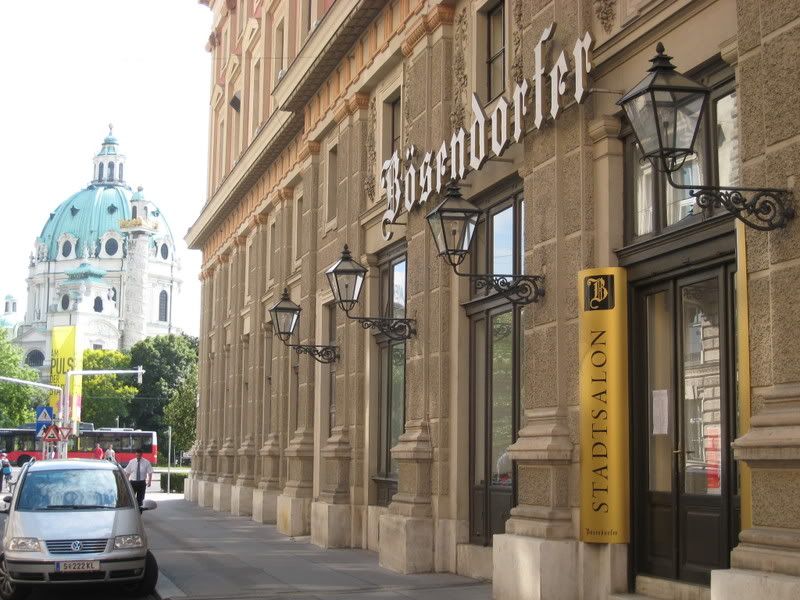 At the Salon Bosendorfer (located
inside
of the Musikverein) pianists meet and congregate. There are occasionally "meet the artist" type receptions here and there is a kitchen, wonderful coffee, and even better pianos on display there all the time.
At the Salon, I met my friend Simon Oss, who has recently been promoted to manager of most of Europe. (I am truly not clear on exactly which countries he is involved with, so Simon, if you see this, please fill us in). He is a fine gentleman and had fantastic coffee waiting for us when we arrived.
The church on Karlplatz, one of the historic plazas complete with fountains and almost nightly outdoor concerts. Sorry, I cannot remember its name, but it sher is perty!
Kurt Weissman, our head rebuilder, just spent a month at Bosendorfer. He was learning, but also teaching (which is waayy cool). Here we are examining some wood that is aging naturally. Bosendorfer never uses a kiln as it can "bruise" the natural characteristics of wood.
Here Kurt and I are standing with Bosendorfer's new president, Mr. Sakei. The woman with us is my sister Beth, who came with me as my wife could not.