---



To Our Members & Guests from France


I hope you, your family, and your friends are safe.
While I can't speak for our other members my sense is that the majority of them feel as Kathy and I do.
We are saddened by the recent events and hopeful that something can be done to prevent future occurrences.
I know that some of our members attempted to post condolences on our piano forums, but unfortunately these things have a bad habit of dissolving into arguments. For that reason we are asking people not to create posts of this type.

---
Evolution of a Piano Gift
This is the story of how I came to gift my sister a baby grand piano.

First a little background story...

People often ask me how I got interested in playing the piano.
That's an easy one.
I grew up watching and listening to my dad and my sister play the piano. I wanted to be able to do that too.

You Did What to the Family Piano?
At about eleven years old (circa 1962) I took our old upright piano apart to see what made it tick. My father was less than pleased, he essentially said "fix it". It took me a long time to get it back to ticking again, my introduction to becoming a piano tech?
(but I digress) :-)

My sister is twelve years older, by the time I was about ten or eleven she had moved out on her own. Life got in the way, her piano playing took a back seat to raising a family.

For a short time she had an old upright piano (I think I helped her get it), but that got left behind in a move way back when. So for many years she had no piano at all.

Fast forward to 2010
when my sister turned 70 (that can't be, that would make me, oh never mind). I decided to surprise her with a digital piano, one with 88 notes and a weighted action.
But it didn't end there, for the rest of the story, including what happened in 2015, please follow the link...


Click here for the rest of the story about the Piano for my Sister
---



21 MILLION Page Views in One Month - and Why You Should Care!


The most accurate reflection of our traffic numbers comes from a simple program that reads the log files directly from our server. You can see screen captures of multiple months of stats here: Piano World Traffic Stats

If you are one of our forums members, or a visitor/guest the numbers are an indicator of how popular our web site is.

But, if you are a professional in the piano business, the numbers should impress upon you the importance of having a presence on Piano World. We can help you reach an audience you might never reach otherwise. And we can provide you with a full year of advertising for a price that's less than a small one time ad in a newspaper! Please visit our Advertising Page for more details, or feel free to contact me directly.


---
Player Piano Premier
Player Piano Premier provides music for nearly all modern player piano systems, including in Floppy, CD and MP3. Brahms to Bruno Mars.
Let our pianists play your Christmas party, available for order now.
For PianoDisc, Disklavier, QRS, digital pianos and more.



www.playerpianopremier.com



---



Piano Parties!

We love piano parties! If you are planning to hold one, please let us know. Piano parties are a great way to share your love of playing (and listening) and an opportunity to get non-players interested.

The EPP 2016 planning is progressing nicely!
In 2014 it was in Lisbon, Portugal
2015 was Lucerne, Switzerland
2016 is going to be in ... insert drum roll .... Milan, Italy!

Kathy and I really hope to join this one.
More About the EPP Piano Party
---


Not sure what a piano party is? Check out the links above, and this forum Forum Members Parties, Tours, Cruises, & Meetings
Also, see this Collection of Piano Parties and Tours compiled by one of our moderators (thank you Casinitaly).
---
Concerts, Recitals & Competitions
Welcome in the Holidays

A family holiday concert featuring the
Portland Community Chorus
Under the direction of Rob Westerberg
With guest musicians : M.S.A.D.#55 Choral Students under the direction of Mr. Jason Ward

Saturday, November 21, 2014 7:00 pm
Sacopee Valley Middle School
137 South Hiram Rd
Hiram, ME 04041

Tickets: $10.00 each (Over 18),
$ 5.00 ages 10-18 and Senior Citizens
Children under 10 - Free
Refreshments Available

Tickets sold at the door, or you can purchase or reserve tickets online www.SacoRiverFestival.org/tickets
On Facebook at www.facebook.com/SacoRiverFestival/
(Full Disclosure: I am the (volunteer) president of the Saco River Festival Association, the non-profit organization hosting this concert).

---
6th Piano Bridges Amateur Competition
The 6th Piano Bridges International Competition for Amateur Pianists will be held in St. Petersburg, Russia, from July 4-9, 2016.
We welcome amateur pianists aged 17 and above from all countries, people of various occupations for whom piano playing is a serious hobby, but not a professional activity.
Professional pianists as well as piano teachers and students of professional music colleges and conservatories (piano specialization) are not allowed to take part in the competition.

The competition is held in two categories:
1st category - amateur pianists who received a diploma of secondary or higher musical education but haven't been involved in music activities as professional pianists for at least 3 years.
2nd category - amateur pianists with no professional piano education.
6th Piano Bridges Amateur Competition Details
---
2016 PianoArts North American Competition

Selected PianoArtists receive: Concert engagements plus PianoArts fellowships with advanced training on "Building Audiences and Programs."

CAPTIVATING. INSPIRED. POWERFUL
North American Competition & Music Festival
with the Milwaukee Symphony Orchestra
June 2-8
For pianists, ages 16-20, of any nationality living or studying full time in North America

Presenting a challenging competition that prepares PianoArtists to build careers through rehearsals and conversations with professional musicians, performances, and seminars that include topics such as developing programs for diverse audiences.

February 6: Application deadline
February 20: Preliminary round DVD submission
Early March: Ten semifinalists are selected as PianoArtists

Opportunities

Ten semifinalists selected as 2016 PianoArtists:
Share prizes totaling $27,000 (top prize is $12,000)
2016 PianoArts North American Competition DETAILS
---

National Piano Conference
The National Piano Conference is already preparing for the 5th annual conference in 2016. Follow us and plan a trip to Crystal Lake ILLINOIS and enjoy classes, seminars, events and concerts all centered around the wonderful piano, the most versatile instrument in the world
National Piano Conference Info
---


Additional Piano Concerts and Competition Listings

Remember, if you know of any piano concerts, competitions, or events ... let us know!
You can post in this section of the piano forums (and/or email us). Don't forget to keep an eye on the forum below for news of upcoming concerts, competitions, and special (piano) events. Piano Concerts - Competitions - Events
---
Have you visited the member recordings forums?
This is a great place to hear some of your fellow forums members. One is a sub forum in the Pianist Corner which features primarily classical music. Member Recordings - Pianist Corner

The other is under the Fun Stuff category and contains hundreds of recordings of all types of wonderful music. Member Recordings - General
---
New Piano Owners Forum!





PLEASE - Visit this forum and congratulate these folks on their New Piano!


We now have a special sub-forum under the Piano Forum specifically as a place for posts about members getting a new (to them) piano.

I love reading the threads posted by members who have finally purchased their piano. Seeing the pictures and hearing the stories reminds me of one of the most important reasons we are here, to help each other.

And if you've found Piano World and/or the Forums to be helpful, we'd love to know that too.
Unfortunately these posts get buried quickly as new threads get created.

If you recently got a piano, or you know of a thread where someone is talking about getting their new piano, please let me know. I'd love to move the threads to this one central place for all to share in the joy of owning and playing a piano.

The New Piano Owners forum lives here , right under the primary Piano Forum.
---
(ad) Ken Knapp Organ Repair

Organ Repair
Vintage Hammond and Leslie Specialist
Repair or Rebuild - To Sound your Best
Sales - Service
Pleasant Mount, Pa. 18453
570-960-1018 / 570-679-2715
www.tonewheeltech.com
---
Fun & Interesting Stuff
Square grand piano becomes an island

A couple in Kentucky decided to salvage their 1834 square grand piano by repurposing it. For the details and the pictures, please see... Square Grand Becomes an Island

---
Old Pipe Organ Pipes Become a Wall
A couple from Plymouth, Indiana spotted these pipes headed for a burn pile.
To see what they did to rescue them... Pipe Organ Pipes Become a Wall


---
My Tuning Adventures

I sometimes post pictures and blurbs about my tuning adventures on the forums, other times I only get them up on Facebook. Feel free to poke around my FB page to see what I'm up to . Frank Baxter's FB page
---
Live Piano Venues
This is an ongoing project to collect listings of places where you can still hear live piano music, and places where you can (maybe) play the piano. We're talking about restaurants, bars, hotels, airports, etc. Help us grow the list.
The goal is to eventually organize it by location (anyone want to help?).

I've just added a new location, the hospital where my Kathy had her knees replaced has a Yamaha grand in the lobby. Listings of Live Piano Venues
---
The Best Things I've Learned on Piano World
A thread running in the Adult Beginner Forum, members talking about what they found helpful/interesting on Piano World. Best Things I've Learned on Piano World
---
I'll Show You Mine if You Show Me Yours
(Show Us Your Piano Room Pictures)
This thread has been running for ten years now!
Every once in a while someone discovers it and adds pictures of their own Piano/Music room.
If you haven't posted yours yet, please feel free to add them. We don't care if you only have a keyboard sitting on a table or two concert grands in an elaborate music room, we just love seeing people's set up and knowing they are enjoying making music.

If you would like to add your pictures to this thread PLEASE be sure to upload your pictures to our servers (see Posting Pictures on the Piano Forums below). Otherwise they may just disappear some day, as you will see in some of the posts in this thread.
the Show Us Your Piano Room Pictures Thread


I'm adding updated pictures of my own piano room today, they should show up on page 29 of this thread.

---
Will you still be playing piano when you're 90?
I started this thread a while ago, it's fun to see what people answer.
I particularly like the posts that cite people who are/were still playing at 90 and older.
Playing Piano at 90 Post
---
Speaking of Playing
Speaking of playing, here is a Free Christmas arrangement of What Child is This (aka Greensleeves) from our friends at Piano Price Point. What Child is This?
---
Famed Big Piano Returns to Manhattan
There is a Big Piano in a workshop in Ardmore but it's not just any big piano, its one that an estimated 10 million people have stepped across while it sat for 30 years inside the F.A.O. Schwartz flagship store in New York City.

Earlier this year, the F.A.O. Schwartz store in New York was closed by its parent company Toys R Us. As a result the piano that had been on loan to the store was returned to the man who designed it and its owner, Lower Merion resident Remo Saraceni.
For the rest of the story... BIG Piano in Manhattan


---
Family stories of seafaring and intrigue as piano tale is unraveled in Sheffield
It started with a purchase made on a mere whim. Michael Hannon's mother Hilda bought a musical instrument listed as a "spinet" at an auction in Ballycastle, Northern Ireland, where his parents lived in retirement.
Although the instrument was in poor condition, it was structurally sound, and Hilda later passed it on to Michael to see if he could restore it.
The instrument, dated 1804, turned out to be a Broadwood, the sort of "square piano" played by Mozart, Beethoven, Chopin, various Jane Austen heroines and Captain Scott, who took one to the Antarctic with him.
Nearly 40 years on since his mother bought the item, Michael has written a book detailing the dramatic story linked to the family which originally owned the piano.
More About The Broadwood Piano in This Story
---
Do you know of a particularly good thread you think others would enjoy?
Send me an email with a link to the thread (webmaster@pianoworld.com) or send it from within the thread itself. I'll take a look and consider listing it in a future newsletter.
And if you find one that would make a really good addition to one of our FAQ areas, please let me know that too.

---



Posting Pictures on the Piano Forums
PLEASE UPLOAD YOUR PICTURES TO OUR SERVERS!



Please understand that we much prefer you upload a copy of your pictures to our servers using this gallery feature, or our older uploader, rather than just linking to them hosted elsewhere.
We constantly find that pictures linked from one of the free services on the web inevitably end up with broken links.

Our picture gallery tool automatically creates three size pictures. Thumb, Medium (best for display in a forum thread) and Full (full original size of the image you uploaded).
We are often asked how to post pictures in the forums. There is a Picture Gallery Forum specifically here to make this easier.
Essentially the steps are:
1.) Upload your pictures to the gallery 2.) Copy and paste the url for each picture where you want them in your post (each picture will have the correct syntax for embedding the picture in your thread).

Full instructions for using the gallery can be found here... Posting Pictures in the Forums
And finally, if you still aren't sure how to upload your pictures, contact me and I'll help.

---



NAMM 2016


The 2016 NAMM show is fast approaching!

NAMM is an organization of music industry professionals from around the world.
The show in Anaheim, CA is the biggest (U.S.) event of the year. Last year saw approximately 93,000 attendees and over 1500 exhibitors. Everything from harmonicas and digiredoos to concert grand pianos and church organs. (you can view some past NAMM show pictures and stories here Past NAMM shows

I will be arriving at the show Thursday January 21, leaving Monday January 25, staying at the Anahiem Hilton.

If you are a Piano Manufacturer, Dealer, Tuner, etc. and not already advertising on Piano World, we should meet and discuss.
Please email me frank@pianoworld.com or give me a call.

I's also be happy to meet up with any of our forums members and guests who would like to say hi.

---
Are You Taking Care of Your Piano?
Did you know your piano should be tuned at least twice a year?
As a piano tuner I sometimes receive calls from customers who tell me they aren't sure if their piano actually needs to be tuned. Let's think about this. Have you ever watched a violinist in an orchestra? They often tune up before every piece, and they only have four strings to contend with. The average piano has about 235 strings! And how do you make music on a piano? By whacking those strings with felt wrapped devices called hammers!
Yes, your piano needs to be tuned.

And it isn't just playing that knocks your piano out of tune, changes in temperature and humidity cause all those wood components of your piano to swell and shrink, helping to stretch and shrink the string lengths, contributing to driving the piano out of tune.


Yes, your piano needs to be tuned.





Call your piano tuner today


Need help finding a good piano tuner? Check our classified listings Piano Classified Listings Find Piano Tuners,Piano Dealers,Piano Movers,Piano Teachers,Piano Restoration Shops,Piano Manufacturers, and more
PianoSupplies.com is Piano World's Online Store
Please visit our store today.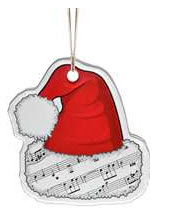 ---
---

---
---
---
---
---
---
Find a Professional
*Piano Dealers - Piano Stores

*Piano Tuners

*Piano Teachers

*Piano Movers

*Piano Restorations

*Piano Manufacturers

*Organs