Trade Regrets - Gary Burgett 1950-2015
It is with sadness that I must report the passing of our friend Gary Burgett (of PianoDisc and Mason & Hamlin).

I had the pleasure of meeting Gary a number of times both during tours of the Mason & Hamlin factory and at the NAMM show in Anaheim. He always had a smile on and was warm and pleasant to everyone around him. A real gentleman and a major asset to the piano industry.

Gary and his brother Kirk brought back the venerable Mason & Hamlin piano line, building their pianos right here in the U.S.
They are also the principles behind PianoDisc as well as Wessell, Nickel, & Gross (WNG). The brothers, their family, and their staff have done wonderful things for the piano industry.
There is a thread on our piano forums about Gary here you might like to read, and if you'd care to you can leave a message. A Tribute to Gary Burgett 1950-2015

From Cecil Ramirez, National sales manager for Mason & Hamlin
" With much regret, PianoDisc & Mason & Hamlin reports the passing of company founder and president, Gary Burgett. Mr. Burgett passed away at his home in Sacramento, CA of natural causes; he was 65. A high-profile figure in the piano industry, Mr. Burgett was known for his affable style, strong work ethic, enthusiasm and his sincere respect for all industry partners that he worked with and was well-loved by the staff of PianoDisc & Mason & Hamlin. He will be greatly missed and his memory and legacy lives on in those of us who had the privilege of knowing and working with him."

---




New Forum - Products & Services for Sale


This is in response to the people who expressed an interest in advertising their products and/or services on Piano World.
Specifically those who find our regular advertising offerings a bit more than they feel comfortable spending.
While our banner/display ads and classified ads are the most effective, this new forum will provide good exposure at cheap rates.
This new forum should be a good resource for people wishing to reach our forums audience, particularly if your product or service is inexpensive. Full details are at this link New Sales & Products Forum Info

We will remind our forums audience to check these forums for piano and music related products and services.
In fact we're reminding you now.

The new forum itself is located Here and in fact contains an ad for PIANO - Evolution Design and Performance (A New Apple iBook 2015). Check it out!

---



Frank & Kathy's Valentines Gig


Kathy and I had a lot of fun playing for a private party on Valentine's Day. I know that was a while ago, but I wanted to share it with you. Frank & Kathy's Excellent Piano Adventure

We also had the great pleasure of performing recently at an assisted living facility in Portland Maine where their speciality is folks with moderate to severe memory issues. I'd say we had about forty people in the audience. At first they just sat quietly and listened, but as we played a number of different tunes we began to see their expressions change to smiles, and then they began to sing. And sing-a-long they did! Some even got up and danced.
So while they may not remember much, they do remember music! Seeing them smile and join in made it all worth it. Can't wait to go back.
---



Piano Parties!

We love piano parties! If you are planning to hold one, please let us know. Piano parties are a great way to share your love of playing (and listening) and an opportunity to get non-players interested.

Here in the northern climates the weather is finally turning nice, a perfect time to invite friends and family to share in your love of the piano (or join someone else's party). Kathy and I plan to organize some piano parties at our home in Maine for this summer and fall.

This is a link to the section of the forums dedicated to parties and events...
Past Piano Parties, Tours, & Events

---
Pianists / Piano Lovers in the Hong Kong area???
One of our newer members is hoping to find others in the area to share the joy of piano. Is that you? Hong Kong Piano People Post

---
Help organizing in Canada? Some members looking to get together in the Ottawa Canada area. They are still in the early development stages, maybe you could help or join them? Canada Group

---
The European Piano Party scheduled for 4 July, 2015 in Lucerne Switzerland is really coming together now.
You should see some of the pictures in this thread, breath taking! European Piano Party 2015

---

Interested in a Piano Party in Singapore?
Check out this thread and join the conversation. Details - Singapore Piano Party


---
Time for another Denver area Piano Party?
This one seems to be well on it's way to happening. Denver Area Piano Party Details
---


Not sure what a piano party is? Check out the links above, and this forum Forum Members Parties, Tours, Cruises, & Meetings
Also, see this Collection of Piano Parties and Tours compiled by one of our moderators (thank you Casinitaly).
---
(ad)Pianos Inside Out


Pianos Inside Out: A Comprehensive Guide to Piano Tuning, Repairing, and Rebuilding
www.pianosinsideout.com
- Tuning theory and practice
- Inharmonicity
- Voicing techniques
- Modern lubricants
- Moving a Grand Piano
- Touch improvement
- String leveling and hammer mating
- Action rebuilding
- Pinblock replacement


"Monumental work ... The book to own and use as a reference." - Europiano Magazine
"Well thought out and wonderfully detailed. I recommend it highly to ... further knowledge and expertise in piano tuning, repair, and restoration." -Arthur Reblitz, RPT
"What an incredible gift you have given to our industry! Kudos to you!" -Melanie Brooks, Brooks Ltd
Attend author's classes at the PTG Annual Convention in Denver July 15th - 18th (http://convention.ptg.org/)
---
Concerts, Recitals & Competitions
FREE Summer Concert Series at the Bandstand, Cornish Fairgrounds, Cornish Maine.

Kathy and I belong to the Saco River Festival Association (SRFA), in fact I'm now the president. SRFA is a non-profit organization dedicated to bringing live music to the area, and to getting children interested in and excited about music. The SRFA sponsors a series of free (donations gladly accepted) concerts at the bandstand in Cornish Maine, we also sponsor the Portland Community Chorus holiday event at the local schools, help the music departments procure instruments, send kids to summer band camp, and each year, the Festival Association sends every third grader in the Sacopee Valley area to the Portland Symphony.

Please visit our new page on Facebook and "like" our page www.facebook.com/SacoRiverFestival


If you'd like to know how to get involved in helping our organization, want to check out our free concerts series, or just like to learn more, please visit our web site at www.sacoriverfestival.org
---
International Concerto Competition 2015
Winners Concerts - Monday, May 25, 2015 (Memorial Day) at 11:30 AM at Weill Recital Hall at Carnegie Hall, Friday, July 3, 2015 (Independence Day Weekend) at 1:00 PM at Weill Recital Hall at Carnegie Hall and Saturday, December 19th, 2015 at 3:30 PM at Weill Recital Hall at Carnegie Hall in New York City.
---
International Music Talent Competition Spring 2015 - Extended Repertoire Program (Classical repertoire, Folk/Traditional, Broadway/Musical Theater, Jazz.
Winners Concerts - Saturday, May 23 at 7:30PM at the Weill Recital Hall at Carnegie Hall in New York City. Additional recitals will be will be announced in March 2015

---
International Vocal Competition 2015
Winners Concerts - at the Weill Recital Hall at Carnegie Hall in New York City in November - December 2015
Application Deadline - June 10, 2015. Visit For More Details
---
Free concert of Music and Poetry - Chicago, IL May 29
Music performance and education organization presents free music and poetry concert
Chicago, IL – PianoForte Foundation is proud to present Music/Words, an annual free concert of live poetry and music with renowned pianist Inna Faliks and award-winning poet Jesse Ball. Co-sponsored by The Poetry Foundation, Music/Words will take place Friday, May 29 at 7:30 PM, PianoForte Studios Concert Hall, 1335 South Michigan Avenue, Second Floor, Chicago IL, 60605. DETAILS - Free Music & Poetry Concert
---
Jazz Camp at Newport
July 25 to Aug. 1, 2015

Sponsored by Salve Regina and the University of Rhode Island, the Jazz Camp at Newport is an exciting opportunity for students ages 14-18 to meet new people, learn from experienced music professors and discover the depths of their talent during a week long series of classes, rehearsals and more.
Details - Jazz Camp at Newport!
---
The International Fryderyk Chopin Competition for Amateur Pianists

The third edition of the Amateur Pianists Competition, organised and held by the Chopin Society of Warsaw, is drawing near.
We are pleased to invite you to participate in the third edition of the Competition from 7-12 September 2015 at the Fryderyk Chopin University of Music in Warsaw.
Chopin Competition for Amateur Pianists - Details
---
8th Annual Boston Amateur Pianist Competition The Boston Piano Amateurs Association is delighted to announce that our 8th Boston International Piano Competition will take place between June 10th and 14th at the Longy School of Music in Cambridge Massachusetts, near the famous Harvard Square and a short train ride to downtown Boston.
Boston Amateur Piano Competition Details
---
V Piano Bridges International Competition for Amateur Pianists will be held in St. Petersburg, Russia from June 29 to July 4, 2015.
We welcome amateur pianists aged 17 and above from all countries, people of various occupations for whom piano playing is a serious hobby, but not a professional activity.
DETAILS - V Piano Bridges Competition
---


Additional Piano Concerts and Competition Listings

Remember, if you know of any piano concerts, competitions, or events ... let us know!
You can post in this section of the piano forums (and/or email us). Don't forget to keep an eye on the forum below for news of upcoming concerts, competitions, and special (piano) events. Piano Concerts - Competitions - Events
---
Have you visited the member recordings forums?
This is a great place to hear some of your fellow forums members. One is a sub forum in the Pianist Corner which features primarily classical music. Member Recordings - Pianist Corner

The other is under the Fun Stuff category and contains hundreds of recordings of all types of wonderful music. Member Recordings - General

---
---
Master Piano Technicians Convention 2015



CONVENTION 2015
The Shocks, Breaks and Mufflers of the Piano Business
From Theory to Hands On
August 6th, 7th and 8th

Hosted by
E. J. Buck & Sons Pianos
Lowell MA.

MORE DETAILS COMING SOON MPT Convention

(Side note, I will be one of the presenters at the convention).
---
A New Forum!



I've created a sub-forum under the Piano Forum specifically as a place for posts about members getting a new (to them) piano.
I love reading the threads posted by members who have finally purchased their piano. Seeing the pictures and hearing the stories reminds me of one of the most important reasons we are here, to help each other.
Unfortunately these posts get buried quickly as new threads get created.
If you recently got a piano, or you know of a thread where someone is talking about getting their new piano, please let me know. I'd love to move the threads to this one central place for all to share in the joy of owning and playing a piano.
The new sub forum lives here , right under the primary Piano Forum.

And here is a link to one of the more recent posts by a new piano owner...
New Piano Owner - of Two Kawai Pianos!
---
(ad) Ken Knapp Organ Repair

Organ Repair
Vintage Hammond and Leslie Specialist
Repair or Rebuild - To Sound your Best
Sales - Service
Pleasant Mount, Pa. 18453
570-960-1018 / 570-679-2715
www.tonewheeltech.com
---
Fun & Interesting Stuff


It's Raining Music!
This is very cool, I want one. But how do they do this? Raining Music


---
Historic Piano Documents from the Paul and Bonnie Elie Collection

Friends/clients of ours from Freedom NH have a wonderful collection of documents relating to the piano, piano stool/bench, and organ (old reed organs) business from the 1800's.
I've had the privilege of borrowing and copying some of the documents, and will be doing more as time allows.
Historic Piano Documents
---
Forums Nostalgia - From 1999. I recently had a conversation with long time member Rich Galassini (of Cunningham Piano) about our forums. Rich remembers the forums from way back when. I told him I had some archived thread from the old forums and would let him know the link(s). I decided to list it here in case anyone else is interested in checking out our forums from 15 years ago. Piano Forums Nostalgia
---
My Tuning Adventures

I sometimes post pictures and blurbs about my tuning adventures on the forums, other times I only get them up on Facebook. Feel free to poke around my FB page to see what I'm up to . Frank Baxter's FB page
---
New Piano Tuner - High School Senior
I know the piano tech's have discussed this one before, many of them know who this young man is from his visits to our Piano Forums, but I wanted to share it with the rest of you.
Interesting article about a high school senior who didn't like the sound of the pianos he was playing, so he decided to learn to tune pianos. Apparently he is/was a forums member.
High School Senior Becomes Piano Tuner
---
Google Translate
You may have noticed a new dropdown menu near the top of the forums that says Select Language.
It utilizes Google Translate in an attempt to translate the forums into other languages. For those of you whose first language is not English, it may be of some help, although the feedback I've received indicates it is not that great. However Google is constantly trying to improve this tool, so we can hope.
---
Make Music Day
THE MAKE MUSIC MOVEMENT
Make Music Day is a worldwide, daylong celebration of free, public, outdoor music on the summer solstice.
Last year, organizers in over 800 cities around the world took part and reimagined their city as a stage. Musicians of all styles, all ages, and all skill levels used music to spread joy to their communities - on rooftops, in store fronts, in parks and porches - anywhere they dreamt of hosting a concert.
DETAILS - Make Music Day!
---
Live Piano Venues
This is an ongoing project to collect listings of places where you can still hear live piano music, and places where you can (maybe) play the piano. We're talking about restaurants, bars, hotels, airports, etc. Help us grow the list.
The goal is to eventually organize it by location (anyone want to help?). Listings of Live Piano Venues


---
Do you know of a particularly good thread you think others would enjoy?
Send me an email with a link to the thread (webmaster@pianoworld.com) or send it from within the thread itself. I'll take a look and consider listing it in a future newsletter.
And if you find one that would make a really good addition to one of our FAQ areas, please let me know that too.

---



Posting Pictures in the Forums


We are often asked how to post pictures in the forums. There is a Picture Gallery Forum specifically here to make this easier. First, please understand that we much prefer you upload a copy of your pictures to our servers using this gallery feature, or our older uploader, rather than just linking to them hosted elsewhere.
We constantly find that pictures linked from one of the free services on the web inevitably end up with broken links.

Our picture gallery tool automatically creates three size pictures. Thumb, Medium (best for display in a forum thread) and Full (full original size of the image you uploaded).
Essentially the steps are:
1.) Upload your pictures to the gallery 2.) Copy and paste the url for each picture where you want them in your post (each picture will have the correct syntax for embedding the picture in your thread).

Full instructions for using the gallery can be found here... Posting Pictures in the Forums

---
Are You Taking Care of Your Piano?
Did you know your piano should be tuned at least twice a year?
As a piano tuner I sometimes receive calls from customers who tell me they aren't sure if their piano actually needs to be tuned. Let's think about this. Have you ever watched a violinist in an orchestra? They often tune up before every piece, and they only have four strings to contend with. The average piano has about 235 strings! And how do you make music on a piano? By whacking those strings with felt wrapped devices called hammers!
Yes, your piano needs to be tuned.

And it isn't just playing that knocks your piano out of tune, changes in temperature and humidity cause all those wood components of your piano to swell and shrink, helping to stretch and shrink the string lengths, contributing to driving the piano out of tune.


Yes, your piano needs to be tuned.



Call your piano tuner today.
Need help finding a good piano tuner? Check our classified listings Piano Classified Listings Tuners, Dealers, Movers, Teachers, Restoration Houses, Manufacturers, and more
PianoSupplies.com is Piano World's Online Store
Please visit our store today.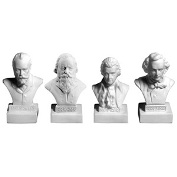 ---

---

---
---
---
---
---
Find a Professional
*Piano Dealers - Piano Stores

*Piano Tuners

*Piano Teachers

*Piano Movers

*Piano Restorations

*Piano Manufacturers

*Organs