In-Tune, the Piano World Piano Forums Newsletter
Oct. / Nov. 2007
About "In-Tune"
In-Tune is the newsletter for piano lovers, and is a Piano World production. It comes out regularly, make that semi-regularly, ok... when I have time :-)

Much of the material for In-Tune comes from our world famous piano forums.

In-Tune Newsletter Archives
---
GRAND OBSESSION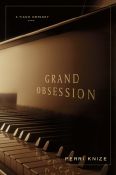 GRAND OBSESSION
A Piano Odyssey
by PERRI KNIZE

We can all be thankful that Perri's background as a reporter, author, and pianist all came together and that her "obsession" to find the perfect piano with the perfect sound drove her to write this extraordinary book based on her experiences.

Her adventures reach far beyond the scope of the average piano buyer. In fact, she goes places even those of us "in the business" have never been. Luckily for all of us, she takes us along for the ride.

Read more about the book, and peruse some excerpts here... Grand Obsession
(Perri is a long time member of the Piano Forums)

---
10 Weeks to NAMM


The 2008 NAMM show opens Jan. 17 and runs through the 20th in beautiful Anaheim, CA. For those who may not be familiar with NAMM, it is a National Association of Music Merchants, manufacturers, distributors, vendors, etc. The winter NAMM show is a major event for suppliers and merchants. Sorry, it is NOT open to the general public. It is a chance for music dealers to see the latest and greatest presented by manufacturers/vendors/suppliers from around the world.

For those forums members who are attending, let me know if you'd like to meet up even if it's just for a quick hello (although offering to buy me food and/or drink will definitely get you extra points).
I'm staying at the Hotel Menage? Arriving around noon on the 16th , leaving around noon on the 20th.

I'm looking forward to seeing all the new toys, seeing old friends, and meeting new ones.
(If you'd like to learn more about NAMM, and see some pictures from last year, see this post... NAMM 2007)
---
Piano Travelers


The National Piano Travelers Association meeting is Saturday, Jan. 19th 2008...
ANNUAL MEETING AND PARTY
Saturday, January 19 2008 5:30 PM to 7:30 PM
Hyatt Regency Orange County
11999 Harbor Boulevard
Garden Grove CA
Note the change in day and location this year.
There is a message from the President, Don Glasgow, as well as some comments from members here...
Piano Travelers
---
A Real Rocking Piano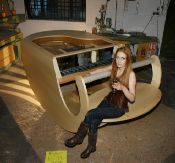 Sarah Davenport created a rocking baby grand piano.
Sarah worked with Davenport Cabinet Makers to encapsulate a baby grand piano in Maple. When played the whole piano rocked. The piece is a dreamy fusion of furniture and performance and inspired a fantastic reactions from children, adults, musicians and designers alike. As far as we know its the only one in the world.
Read more about the Rocking Piano Here

---
Cape Cod Forum Friends Do It Again!


I can tell you those folks on the Cape sure know how to throw a party.
Once again we had the privilege of being invited into the beautiful homes of four different families on gorgeous Cape Cod. This year the day two, house four party was hosted by a new family, the Howes. I met Kathy and her son and daughter at our annual Mason & Hamlin tour this past May.
Read about the party and see what you missed here...
Cape Cod Forums Party! Now with picts and stuff.
(P.S. If our hosts decide to honor us with another party next year, make sure you set aside the time to join us.)
---
(Advertisement)
How to WIN at Piano Lessons: Successful Piano Instruction Strategies for Non-Mozarts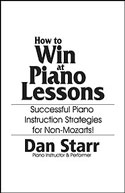 The title says it all.

It's a manual on HOW to take piano lessons so that you actually do learn to play the piano. It covers topics such as how to practice correctly, how to maintain a positive attitude, and how to improve your reading of music - subjects that most piano books only mention in passing, if at all.

Read the Table of Contents and first chapter FREE... Downloadable NOW.

---
Fires in California


I know many of our members were concerned about our friends in California with all the massive wild fires whirling around out there.
I started a thread HERE on Oct. 22. A number of people have checked in to let us know they are ok. If you are from the areas hit by the fires, please just take a minute to let us know how you are doing.
---
Trade Regrets - Frank Huffman


It is with a note of sadness that we learned from member Rich McIlhenny (Cunningham Pianos) of the passing of one of our own. Frank Huffman passed away on October 15. Our condolences to his family.

On the brighter side, you can read some heart-felt tributes to Frank in this thread... Frank Huffman
---
Classical Carols


Jeffrey Biegel (concert pianist, composer, arranger) an active member of our forums (# 21507) recently released his new CD, Classical Carols. No, he didn't ask me to promote the CD. I bought one for my sister at Jeffrey's concert in Hartford and she loved it, so I thought I'd share.

Speaking of Jeffrey, when we met for lunch the day of his Hartford CT concert, he mentioned how much he'd like to meet some of our forums members.
He said if anyone organizes a forums party in an area where he is performing, he'd be happy to drop in, meet people, and play a little. Only problem, it would need to be an afternoon brunch, as he would be playing at night. His performance schedule is on his web site (www.JeffreyBiegel.com). Let us know if you end up putting together a party when he's in town.
---
My Usual Numbers Update


Piano World enjoys top 10 rankings for a slew of piano related search terms, we average over 3 million page views a month.
The search engines have over 51,000 pages of Piano World indexed (thanks in no small part to our forums), more than 20,000 sites link to us (and that's just based on MSN and Yahoo).
We recently passed the 26,000 registered members mark on the forums.

Speaking of forums members, are number of members replied to this thread Life Without the PianoWorld Forums saying how much they appreciated the forums and the people they've "met" .
I would like to add how much I appreciate all of you, and what you've done to help make the PW forums a fun, interesting, and dare I say... educational place to hang out.
---
Rebuilt 1925 Mason & Hamlin Ampico/LX RBB


I thought this was a very cool thread. The piano came out great.
Thanks to member grandpianoman (#10287) for sharing the story, pictures, and audio.
Check out the thread and you will see/hear what I mean... Rebuilt 1925 Mason & Hamlin Grand / Player
---
IMPORTANT NEW DVD!
(advertisement)
The Craft of Piano Playing: A New Approach to Piano Technique, promises a "guaranteed huge improvement to your piano sound" (PianoNews, Germany).

Alan Fraser's exercises accessing the hand's natural structure and function are a " 'must have' for any pianist wanting to master their technique" (La Lettre du Musicien, France).

Watch the Demo at the Maple Grove Music Productions website, Read Reviews, or purchase the DVD at our Online Store.

---
New Piano Owners



I've noticed quite a few threads posted by new (or new to them) piano owners lately.
That's great!
Always glad to see posts about happy new piano owners. One of these days I've got to figure out how to collect them all in once place, there are lots of them :-)
I picked the following post as just one example, because the location is a bit unusual (shows the owners priorities), and the kids look thrilled... It's Here!
---
Piano Forums Party Anyone?



If you are interested in hosting or attending a Piano Forums party, or would just like to know what the heck I'm talking about, please see this area of the forums...
Forums Members Tours/Parties/Events
---
Can we help get Brad a piano?



This is a great thread about forums members banding together to help a young aspiring pianist get a piano.
His Mom wanted to get him one, but it just wasn't in the budget. It's great to see how the members came together on this one. It's a long thread, if you don't have the patience you can skip to the pages with the pictures of Brad and his new piano :-) Brad Thread
---
PianoSupplies.com
(advertisement)
---
Piano Concerts, Recitals, and Competitions


Do you ever visit this section?
Are you interested in concerts, recitals, and/or competitions?
Are you aware of an event our other members might like to know about?
Then this is the Place to Read or Post.
---
Advertising on Piano World


If you are in the piano and/or music business and you would like to reach our music loving audience, please visit our Advertising Information page at: www.PianoWorld.com/advertising for information about placing an ad in our Classifieds or in this newsletter.
[Note: we do not sell, rent, or share our members/visitors emails]

The Piano World web site (including the forums) averages well over 3 million page views a month, with upwards of 300,000 unique visitors. Our newsletter (the one you're reading now) goes out to over 25,000 music lovers.

Piano World pages listed (indexed) in the major search engines../
MSN has 7,780
Yahoo has 7,903
Google has 63,500

We offer very effective classified/display ads, run of site, and spots in this newsletter.
---
In Closing


As always, if you have any ideas or suggestions for the next issue of our newsletter, the Piano Forums, or Piano World, please let me know (webmaster@pianoworld.com)
You can find previous issues (and a copy of the current issue) of our newsletter here ... Newsletter Archives

Remember:
It's Fun to Play The Piano ... Pass It On!

Warm Regards,

Frank Baxter
Founder / Host
Piano World & the Piano Forums
webmaster@pianoworld.com