In-Tune, the Piano World Piano Forums Newsletter
About "In-Tune"
In-Tune is the newsletter for piano lovers.

Much of the material for In-Tune comes from our world famous piano forums.



Check the In-Tune Newsletter Archives to see what you've been missing and catch up on what's been happening!
---
Biasco Fiasco?


If you've been a member for a while, you may remember a series of posts about bad customer service from the Biasco store. Well, they are in the news again, this time allegedly stiffing customers for over $250,000.
Read about the Latest Biasco Fiasco Here
---
GRAND OBSESSION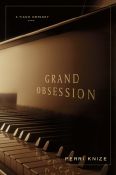 GRAND OBSESSION
A Piano Odyssey
by PERRI KNIZE

GRAND OBSESSION is available from Amazon.com and other book sellers.
(check out the reviews)

For those of you who may not know, Perri is a long time member (#138) of the Piano Forums.
Her book is doing well, already into its second printing, and garnering rave reviews.

The LA Times recently interviewed Perri and me at the NAMM show, then they joined us for a wonderful Piano Forums party in the evening. You can read the LA Times Article Here

And, you can read about and view pictures of the fun SoCAL party we enjoyed on Saturday night of the NAMM show... SoCAL Piano Party
More about the book, including free chapter excerpts and reviews can be found Here
---
Speaking of NAMM 2008


The show was fun as always.
I wore my new Piano World Piano Forums polo shirts, so lots of people spotted me and introduced themselves. For me, meeting people is half the reason I attend.

A few members have weighed in with their thoughts about the show. You can read their posts here NAMM Impressions
Also, member schwammerl (# 16124) posted some information about Videos From NAMM
---
(Advertisement)
How to Buy, Play, & Enjoy a Digital Piano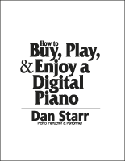 The title says it all.

It's a manual on HOW to actually take advantage of what a digital piano can offer. It covers topics such as how to shop for one and get the best deal, which features are useful and which useless, and how to use it to help you learn to play ­ and to maximize your enjoyment of making music.

Read the Table of Content and Introduction FREE here.

---
Members Helping Members


Donations are still be accepted for the Noah & Adam Lee Trust Fund (read about this tragedy, and the wonderful people who are trying to help).

Many thanks to all who have stepped up and donated already.
We can't bring back these children's mommy, but we can try to contribute in some small way toward their future.
Information about Where To Donate (you can also use the "Donate" button for PayPal in our What's Hot area).

---
Mason & Hamlin Piano Factory Tour - 2008



Well, we already have reached the allotted 40 participants, and have started taking names for alternates.
The official date for the 2008 tour is Monday, May 12, starting promptly at 9:00 a.m.

Read about this wonderful tour here... M&H 2008 Factory Tour


NOTE:
There are other piano events being organized for before and after the M&H Tour.
Even if you can't join us on the M&H tour, you should try to join these other fun events.
Grand Events planned around the M&H 2008 Tour, Piano Museum, Concert, Party, and more... DETAILS HERE
---
PianoSupplies.com
A Division of Piano World
(advertisement)
---
Fun Stuff
How Many Technician's Does It Take to String a Piano?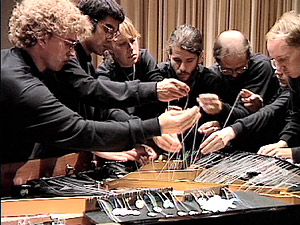 Read About It Here

A lawyer and his office piano... Story Here (CNN)

iAno
Virtual Piano for the iPhone Story Here (iphone blog)

2nd International Piano Amateur Competition Berlin
If you live in this part of the world, you may want to look into this... Information Here
---
The Numbers Game



Once again we've set a new record for page views on the Forums.

To put our growth in perspective...
in January of 2002 we had 174,994 page views, in January 2008 it was 2,229,924 page views.
(Total page views for the entire site were 5 million in Jan.)
We've also passed the 29,000 registered members mark.
---
Advertise on Piano World


If you are in the piano and/or music business and you would like to reach our music loving audience, please visit our Advertising Information page at: www.PianoWorld.com/advertising for information about placing an ad in our Classified's or in this newsletter.
[Note: we do not sell, rent, or share our members/visitors emails]

The Piano World web site (including the forums) averages millions page views a month, with upwards of 300,000 unique visitors. Our newsletter (the one you're reading now) goes out to over 25,000 music lovers.

Piano World pages listed (indexed) in the major search engines...
MSN has 7,780
Yahoo has 7,903
Google has 63,500

We offer very effective classified/display ads, run of site, and spots in this newsletter.
---
And You Call Yourself a Forums Member?


What? You are a Piano Forums member but you don't have your official Piano Forums Lapel Pin????
Better Order Your Pin Today!



Speaking of Piano Forums stuff, we are thinking of getting new mugs.
We posted a Poll Here
---
Baldwin Lays off 34 Employees


Baldwin piano lays of 34 employees...
In an effort to streamline its operations, Baldwin Piano, Inc. of Trumann laid off 34 employees last week. The company made the announcement of the job cuts on Monday, Jan. 28. Read About it Here
---
Party Time?


There is a party forming in Canton, MI in March Details Here

Other Party & Event Stuff Here
---
Need Something?


If you are looking for a professional Piano Dealer, Tuner, Mover, Teacher, Restoration Shop, etc., please try our Classified Ads first.
These folks are all professionals in the business, and kindly pay us to Advertise on Piano World (which helps support PW and the forums).
---
In Closing


As always, if you have any ideas or suggestions for the next issue of our newsletter, the Piano Forums, or Piano World, please let me know (webmaster@pianoworld.com)
You can find previous issues (and a copy of the current issue) of our newsletter here ... Newsletter Archives

Remember:
It's Fun to Play The Piano ... Pass It On!

Warm Regards,

Frank Baxter
Founder / Host
Piano World & the Piano Forums
webmaster@pianoworld.com