In-Tune, the Piano World Piano Forums Newsletter
Aug./ Sept. 2007
About "In-Tune"
In-Tune is the newsletter for piano lovers, and is a Piano World production. It comes out regularly, make that semi-regularly, ok... when I have time :-)

Much of the material for In-Tune comes from our world famous piano forums.

In-Tune Newsletter Archives
---
16 Weeks to NAMM


Sixteen weeks may seem like a long time, but it will be here before you know it.
The 2008 NAMM show opens Jan. 17 and runs through the 20th in beautiful Anaheim, CA. For those who may not be familiar with NAMM, it is the National Association of Music Merchants, and the winter NAMM show is a major event for suppliers and merchants. Sorry, it is NOT open to the general public. It is a chance for music dealers to see the latest and greatest presented by manufacturers/vendors/suppliers from around the world.

For those forums members who are attending, let me know if you'd like to meet up even if it's just for a quick hello (although offering to buy me food and/or drink will definitely get you extra points).
Once again I didn't make my reservations in time, so I'm staying at the Hotel Menage? Arriving around noon on the 16th (hey, Piano Travelers... meeting on the 16th?), leaving around noon on the 19th.

I'm looking forward to seeing all the new toys, seeing old friends, and meeting new ones.
(If you'd like to learn more about NAMM, and see some pictures from last year, see this post... NAMM 2007)
---
Sailboat or Piano?


A piano shaped like a sailboat?
I know it sounds odd, but you have to see it to understand.
How about a 12' piano, not 12' long ... 12' high!
Check out this post by David Klavins of Klavins Pianos...Klavins Post as he discusses (and asks for feedback about) some of his rather unusual piano designs.
---
Thank You Jon Schmidt


Jon Schmidt, classical new age piano player and composer apparently mentioned us in his newsletter.
Shortly after I noticed about 20-25 people joined the forums, indicating they had learned about us from Jon Schmidt. Thank you Jon, and welcome to all the new forums members who joined because of his mention.
Jon Schmidt's Web Site
---
(Advertisement)
How to WIN at Piano Lessons: Successful Piano Instruction Strategies for Non-Mozarts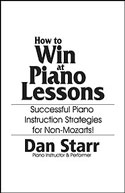 The title says it all.
It's a manual on HOW to take piano lessons so that you actually do learn to play the piano. It covers topics such as how to practice correctly, how to maintain a positive attitude, and how to improve your reading of music– subjects that most piano books only mention in passing, if at all.

Read the Table of Contents and first chapter... Downloadable NOW.

---
It's Party Time!


In October of 2007 we had a wonderful Piano Forums Party on beautiful Cape Cod (MA).
It was a two day event, featuring 4 pianos at 4 different homes. We had great food and drink, and played and chatted until we were all happily worn out :-)
Well ... We get to do it again this year, with a new gracious host joining the festivities (giving Jeremy Gloo and his wonderful family a break).
This is an event not to be missed. What more could you ask for than live music, good food and drink, and wonderful company, all taking place within walking distance of the ocean on Cape Cod? !!
Bring your camera (the views are amazing) and your music.
If you couldn't make it last year, here's your chance, if you did, you already know what a great time it was, and we want to see you again this year.
Go to this post right now, read the details, and post your reply so we know you're going to join us.
Cape Cod Forums Party!
---
Number Please


You know I can't let an issue go by without mentioning some numbers (hey,it's what I do).
On 8/28/2007 we passed the 25,000 registered members mark!
Also, July 2007 was our biggest month so far for page views on the Forums. 1,833,229 to be exact. That means the forums pages were viewed one million eight hundred thirty three thousand two hundred and twenty nine times. (By comparison, June of 2002 had 312,589 page views).
I know a lot of people like to point out that these aren't all "active" members. Granted, but you can't judge member's activity by posts. There are many members who read the forums regularly but seldom (if ever) post.
---
Congratulations to C. Bechstein


Congratulations to C. Bechstein on the opening of their new showroom on Piano Row in NY (207 W. 57th). I wish I could have attended the gala event, but my new "day job" prevented me from making it. There is a short post from member Jim Frazee about the opening here .. C. Bechstein along with a promise from member Steve Cohen to post lots of pictures (we're waiting Steve).
---
IMPORTANT NEW DVD!
(advertisement)
The Craft of Piano Playing: A New Approach to Piano Technique, promises a "guaranteed huge improvement to your piano sound" (PianoNews, Germany).

Alan Fraser's exercises accessing the hand's natural structure and function are a " 'must have' for any pianist wanting to master their technique" (La Lettre du Musicien, France).

Watch the Demo at the Maple Grove Music Productions website, Read Reviews, or purchase the DVD at our Online Store.

---
Where In The World is Frank B.?



For those who may have been wondering where I've been lately (what, you didn't even notice I haven't been around much?) ... My new "day job" as the Director of Internet Marketing for an Internet based company located in CT has been keeping me busy. Including travel (it's an hour each way) I'm averaging about 60 hours a week. I'm still trying to keep up with some SEO/Ecommerce consulting gigs, and trying to squeeze some time in for Piano World. If I owe you an email, or you've submitted advertising that isn't up yet, my apologies. I'm doing my best to catch up.

Now that you've read this far, I have a favor to ask. My Niece is getting married in November and she's trying to hire a classical musician (or two) to play for an hour during her ceremony. She's on a limited budget and could use some help finding musicians who aren't looking for the equivalent of the down payment on a car to play for one hour. The gig is in Nahant, MA (my original home town), which is about 20 minutes from Boston.
If you have any ideas, please see this thread... Classical Musican's for Wedding
---
Piano Forums Party Anyone?



If you are interested in hosting or attending a Piano Forums party, or would just like to know what the heck I'm talking about, please see this area of the forums...
Forums Members Tours/Parties/Events
---
Chat Revisited



Every once in a while I bring up the idea of having some live chat sessions on the forums.
We actually have some chat software already, and I've considered others (including chat with video and/or audio). My thought was that we could have guest "speakers" and the members could ask them questions.
I've recently been approached by the reps for the 5 Browns (classical pianist siblings) and reps for a couple of jazz pianist. Take a look at this thread, and let me know if you would be interested in participating in the chat sessions. Chat about Chat
---
PianoSupplies.com
(advertisement)
---
Piano Concerts, Recitals, and Competitions


Do you ever visit this section?
Are you interested in concerts, recitals, and/or competitions?
Are you aware of an event our other members might like to know about?
Then this is the Place to Read or Post.
---
Advertising on Piano World


If you are in the piano and/or music business and you would like to reach our music loving audience, please visit our Advertising Information page at: www.PianoWorld.com/advertising for information about placing an ad in our Classifieds or in this newsletter.
[Note: we do not sell, rent, or share our members/visitors emails]

The Piano World web site (including the forums) averages well over 3 million page views a month, with upwards of 300,000 unique visitors. Our newsletter (the one you're reading now) goes out to over 25,000 music lovers.

Piano World pages listed (indexed) in the major search engines (as of 03/30/2007)
MSN has 7,780
Yahoo has 7,903
Google has 63,500

We offer very effective classified/display ads, run of site, and spots in this newsletter.
---
In Closing


As always, if you have any ideas or suggestions for the next issue of our newsletter, the Piano Forums, or Piano World, please let me know (webmaster@pianoworld.com)
You can find previous issues (and a copy of the current issue) of our newsletter here ... Newsletter Archives

Remember:
It's Fun to Play The Piano ... Pass It On!

Warm Regards,

Frank Baxter
Founder / Host
Piano World & the Piano Forums
webmaster@pianoworld.com