In-Tune, the Piano World Piano Forums Newsletter
About "In-Tune"
In-Tune is the newsletter for piano lovers.

Much of the material for In-Tune comes from our world famous piano forums.



Check the In-Tune Newsletter Archives to see what you've been missing and catch up on what's been happening!
---
Parties, Concerts, and Tours ... Oh My!


There are a few events coming up that I know about, and will share with you here.
If you know of others that I missed, or you're planning one, please make sure you post something in This Section of the forums.
Long Island New York - Sat. April 12
This one is coming up fast. Member CC2 and Chopin lover is hosting a party at his house on Long Island. He has a Mason & Hamlin CC2 Concert Grand, and an Estonia 190. I will be taking the Bridgeport, CT to Port Jefferson ferry over if anyone wants to join me (so you don't have to bring your car, or drive all the way around). Details about the party HERE
Canton MI - April 26?
Member Monster M&H was organizing a party for the 26th, not sure where they are at with it, but you can follow the thread HERE


Weekend In New England - May 10-12
This one is shaping up to be quite the weekend.
Sat. May 10th will be a tour of the famous Frederick's Historical Collection.
...a private PW tour of their historical piano collection at the study center on Saturday, May 10th in Ashburnham. Their collection dates from a Viennese Style Piano, c. 1795 to the 1907 Blüthner Grand. The Frederick's 3-hour tour of their 22 grand pianos, as described in their brochure; "introduces basic elements of piano-building, with musical examples played on each of a succession of instruments whose design priorities reflect musical tastes during many composers' lifetimes"
I've taken this tour, it's wonderful.

Sunday May 11th at 4P.M. the Frederick's will be hosting a concert
The concerts take place at a nearby church where the acoustics are phenomenal. A piano is selected by the guest artist according to the composer he/she will be performing and moved over to the church..
Details about the Fredericks' activities HERE

Monday May 12th is our annual tour of the Mason & Hamlin factory in Haverhill, MA.
We expect 40 Members/guests for the tour this year, our 5th year in a row.
If you already signed up, make sure your name is on the LIST
If you signed up and can't make it, please let us know right away so we can give your spot(s) to one of the alternates.

After the M&H tour on the 12th there will be a Piano Party at Larry Buck's Shop in Lowell, MA.
You do not have to be part of the tour to attend the party. Larry always hosts a great party, you can see some pictures and comments from one we had Last November
As a special treat, we are expecting GRAND OBSESSION author Perri Knize at this party. Perri will read from the wonderful book she recently published. (As I understand it, Perri will also be at the Frederick's events). Bring your copy of the book and have it signed by the author (I presume she will also have some available for those wishing to purchase, and it is available online and at various booksellers).
If you'd like to know more about Perri and GRAND OBSESSION, you can visit the following:
Reviews & Excerpts on Piano World.
Updates (on our forums).
The Author's Web Site

I hope to see you at these events (Frank B. Founder/Host Piano World)
---
(Advertisement)
Keep Your Piano "On Pitch" Constantly!


Thousands of Conservatories, Universities, Churches, Cultural Institutions, and Performance halls protect their valuable acoustic pianos with the Piano Life Saver System.

You, too, can enjoy stable pitch and tuning with the Piano Life Saver. Please visit www.PianoLifeSaver.com/reports
---
Numbers Please


What would an issue of In-Tune be without some updated numbers? (Don't answer, it was a rhetorical question).

We recently passed the 30,000 registered members mark!
Welcome to all our newest members, and welcome back to the rest of you.
And please remember, we are counting on you to recruit new members to the forums. It's Fun to Play The Piano ... Pass It On!

We also set a new record for visitors to the forums in a one hour period, 1,010 visitors (March 26, 3:19 p.m.)
And, we've passed the 950,000 post mark, closing in on a million.

Overall, Piano World had ...
330588 unique visitors in March [ 10,664 unique visitors per day], 5,842,009 page views [188,451 page views per day, or 138.8 per minute], 27,829,582 hits, and used 223.53 GB of bandwidth.

If you are interested in even more stats and rankings info, See This

If you are new to the forums, poke around a bit, don't limit yourself to one forum, you never know what you might find. And, don't forget to explore the rest of Piano World (see our Directory for some places to start).

In addition to all the forums has to offer, the main PW site has over 1000 pages of interesting piano and music related goodies, including games, puzzles, stories, videos, classified's, and even a Java piano you can play online.
---
Cruise Idea Revisited

Every once in a while I bring up the possibility of putting together a cruise with piano forums members. Something that would combine the fun of a cruise with some piano events.

Although I've never been on a cruise, I know a lot of our members have, and most have really enjoyed themselves. My sister and her husband have traveled quite a bit and they think a piano-cruise would be a great idea. My brother-in-law put together a suggested itinerary we might want to consider (thanks Larry)comments in parenthesis are from my sister ...
12 - Night Mediterranean-Venice

Day 1 Barcelona, Spain
Day 2 Nice ( Villefranche), France (French Riviera, dazzling beauty, few miles from Nice and Eze)
Day 3 Florence/Pisa (Livorno), Italy
Day 4 Naples/Capri, Italy (Ride along the Almalfi Coast)
Day 5 Cruising Entertainment by PW members
Day 6 Venice, Italy
Day 7 Venice, Italy
Day 8 Dubrovnik, Croatia (Eyes- falling -out -of -your -head, beautiful)
Day 9 Corfu, Greece
Day 10 Cruising Entertainment by PW members
Day 11 Rome (Civitavecchia), Italy
Day 12 Cruising Entertainment by PW members
Day 13 Barcelona, Spain
Starts and ends in same city, for easy access to move piano on and off ship (if a manufacturer wanted to get in on this).
Hugs the coastline so that the beauty of the towns hanging on the cliffs and mountains, all along the Mediterranean are in view most of the time.
Departures are in Apr., June.,Jul., Aug., Sep., Oct., and Nov.
Royal Caribbean Brilliance of the Seas (Beautiful ship)

If you think you might be interested and/or have any ideas/suggestions, drop me an email, with the subject line Piano World Cruise. If we get enough interest, we can start a thread, and talk to some travel agents ... webmaster@pianoworld.com
---
(Advertisement)
How to Buy, Play, & Enjoy a Digital Piano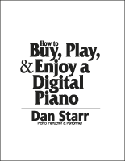 The title says it all.

It's a manual on HOW to actually take advantage of what a digital piano can offer. It covers topics such as how to shop for one and get the best deal, which features are useful and which useless, and how to use it to help you learn to play - and to maximize your enjoyment of making music.

Read the Table of Content and Introduction FREE here.

---
Power to the Piano People - or Not


Some of you may have noticed the forums were down for a while on April 1.
It was no joke. We were off the air for over five hours, I wasn't a happy camper. Seems there was a power outage "upstream" from our provider.

I've also found out we've once again outgrown our server, even though it's only been about two years.
The ISP who also takes care of our server (based in Toronto) says he's seeing it peg above 90%, even up to 100% at times of high traffic on the forums/site. If you occasionally experience slow loading pages, this is why.

I will likely be making an appeal to our fine members to help with a fund raiser for our next server (one that will last a while).
---
(Advertisement)
Take Your Piano Playing To The Next Level

Discover The Chord Improvisational & Sight Reading Techniques That Will Take Your Piano Playing To The Next Level.
To Learn More About Our Piano Courses, Please Visit www.YokeWong.net
---
Fun and/or Interesting


$14,000 Grand, Without the Piano?
To find out what we are talking about, check out This Thread. (then we can table the discussion).

Piano House?
A Piano as Big as a House?
Now this is a place to hold a forums party... Piano House

Gibson Sues MTV & EA over "Guitar Hero"
Now I ask you, do you really think this is a good idea? Gibson Sues

Concerts, Recitals, and Competitions...
Make sure you keep an eye on This Section of the forums.
And by all means, if you know about an upcoming concert, recital, or competition, please post the details in this area so we can share it with the other members and guests.

Play a Mozart Concerto with a Professional Orchestra ... Details Here
---
PianoSupplies.com
A Division of Piano World
(advertisement)
---
Advertise on Piano World


If you are in the piano and/or music business and you would like to reach our music loving audience, please visit our Advertising Information page at: www.PianoWorld.com/advertising for information about placing an ad in our Classified's or in this newsletter.
[Note: we do not sell, rent, or share our members/visitors emails]

The Piano World web site (including the forums) averages millions page views a month, with upwards of 300,000 unique visitors. Our newsletter (the one you're reading now) goes out to over 25,000 music lovers.

Piano World pages listed (indexed) in the major search engines...
MSN has 7,780
Yahoo has 7,903
Google has 63,500

We offer very effective classified/display ads, run of site, and spots in this newsletter.
---
And You Call Yourself a Forums Member?


What? You are a Piano Forums member but you don't have your official Piano Forums Lapel Pin????
Better Order Your Pin Today!


---
Need Something?


If you are looking for a professional Piano Dealer, Tuner, Mover, Teacher, Restoration Shop, etc., please try our Classified Ads first.
These folks are all professionals in the business, and kindly pay us to Advertise on Piano World (which helps support PW and the forums).
---
In Closing


As always, if you have any ideas or suggestions for the next issue of our newsletter, the Piano Forums, or Piano World, please let me know (webmaster@pianoworld.com)
You can find previous issues (and a copy of the current issue) of our newsletter here ... Newsletter Archives

Remember:
It's Fun to Play The Piano ... Pass It On!

Warm Regards,

Frank Baxter
Founder / Host
Piano World & the Piano Forums
webmaster@pianoworld.com